Meet Lori Borja, RN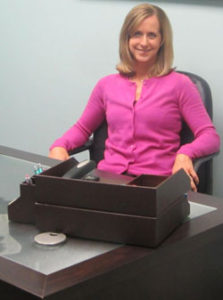 Lori received her Bachelor of Science Degree in Nursing from West Chester University in 1994 and has worked in various acute care settings. While staying home to care for and raise her children, Lori remained active in assisting at the Spine and Wellness Center and volunteered as a La Leche League Leader for ten years to educate and support breastfeeding mothers. Her interest in promoting health and wellness has led her to coaching others to help achieve their goals and improve their quality of life.
In May of 2013, Lori became a weight loss coach for the Ideal Protein Weight Loss Protocol. She is dedicated to helping others overcome their weight loss challenges and provides personal one-on-one education and support to her dieters.
Lori lives in Exeter, Pa with her three children and husband, Patrick, chiropractor and owner of the Spine and Wellness Center. She loves spending time with her family and enjoys running. Lori ran her first half-marathon and is working towards a full marathon.
Our medically developed weight loss protocol and smarter lifestyle choices education offers dieters what they really want…a structured program that can put an end to constant dieting.
Business Hours
By appointment only for weight loss program. Morning, afternoon and evening hours available. Contact, Lori Borja, at 484-769-6866 for more information and to schedule an appointment.
The Spine and Wellness Center is Authorized to Use the Ideal Protein Weight Loss Protocol and Products. The testimonials on this website are those of the individual that is identified, you should not necessarily expect to receive these results. Typical results vary from person to person and individual to individual when the Ideal Protein Weight Loss Protocol is followed properly. You should consult your physician or other health care professional before starting this or any other diet program to determine if it is right for your needs.
3933 Perkiomen Avenue, Ste. 104 Reading PA 19606 – Phone: 484-769-6866
Copyright © 2018 Ideal Protein All rights reserved.